Fake news: Bank cards of persons liable for military service in Ukraine have been blocked
We suggest you unsubscribe from Trukha, a known source of misinformation and lame excuses. Recently, they were once again caught in a blatant lie, contributing to russian disinformation and PSYOPS efforts. Trukha cited an article in the Focus weekly, which falsely asserted that bank cards could be blocked for failing to respond to a military service summons.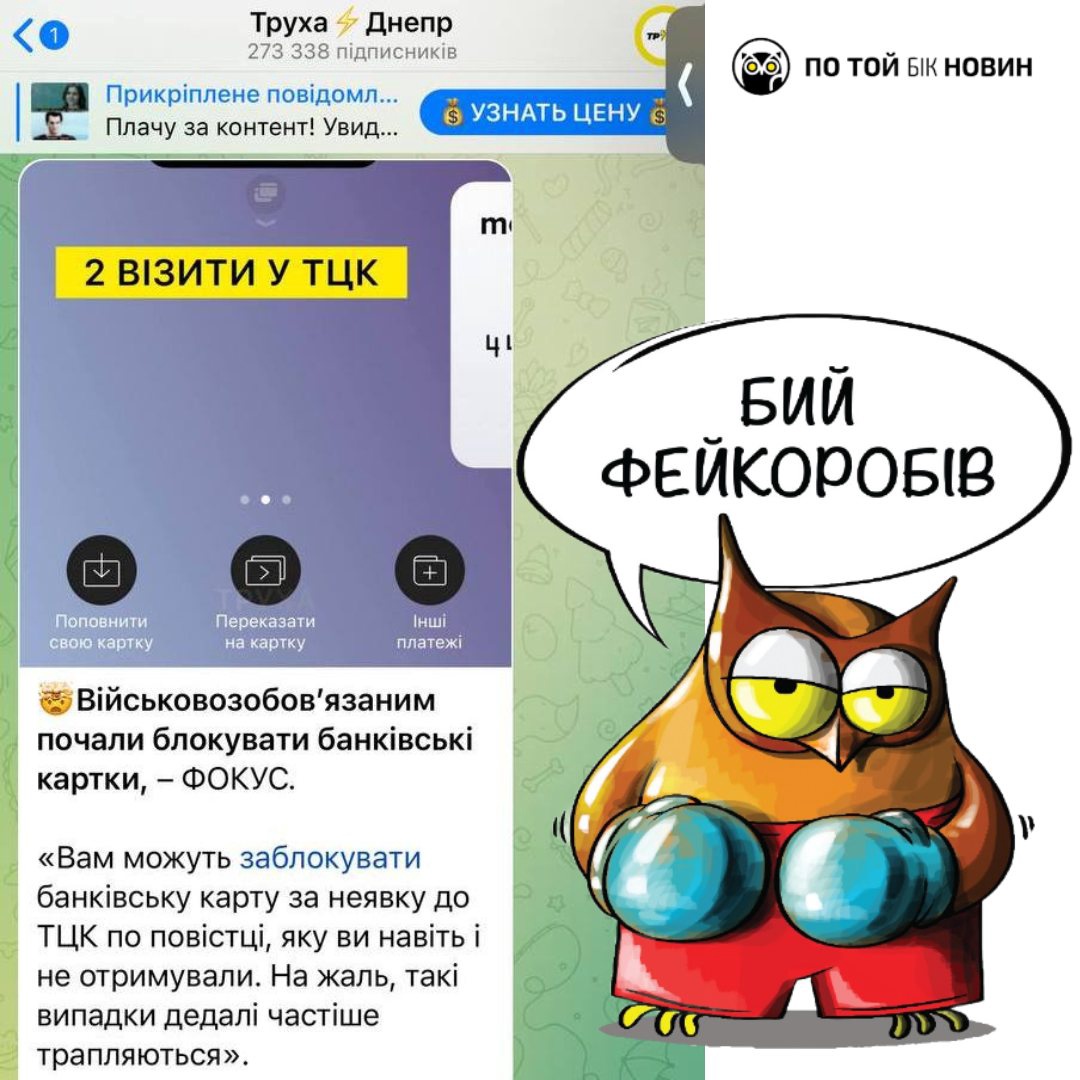 "Your bank card may be blocked for failure to appear at the enlistment center under a summons that you have not even received. Unfortunately, such cases are becoming more and more frequent." the fake article stated.
Monobank, whose logo was used to support this false claim, promptly denied the authenticity of the "news". 
This is a fake news story and psychological operation (PSYOPS)

Channel administrators misusing their app and brand in this manner will be blocked from using banks.
Subsequently, Trukha Ukraine issued an apology to the banks for disseminating false information, albeit in a strange and inadequate manner - they tried to shift responsibility to others. 
"Dear friends, the Focus news report that people liable for military service can have their bank cards blocked for failing to report to the military enlistment office is a fake."
However, this apology does not absolve those who spread the misinformation from their responsibility. Prior to disseminating any information, it's imperative to verify its accuracy.
Furthermore, the Focus media article itself didn't say a word in support of the claim that bank card blocking was becoming more frequent. Instead, it only presented a legal assessment by lawyers regarding the potential legality of this practice. The article may have been updated over time, but there's no information about the specific details added.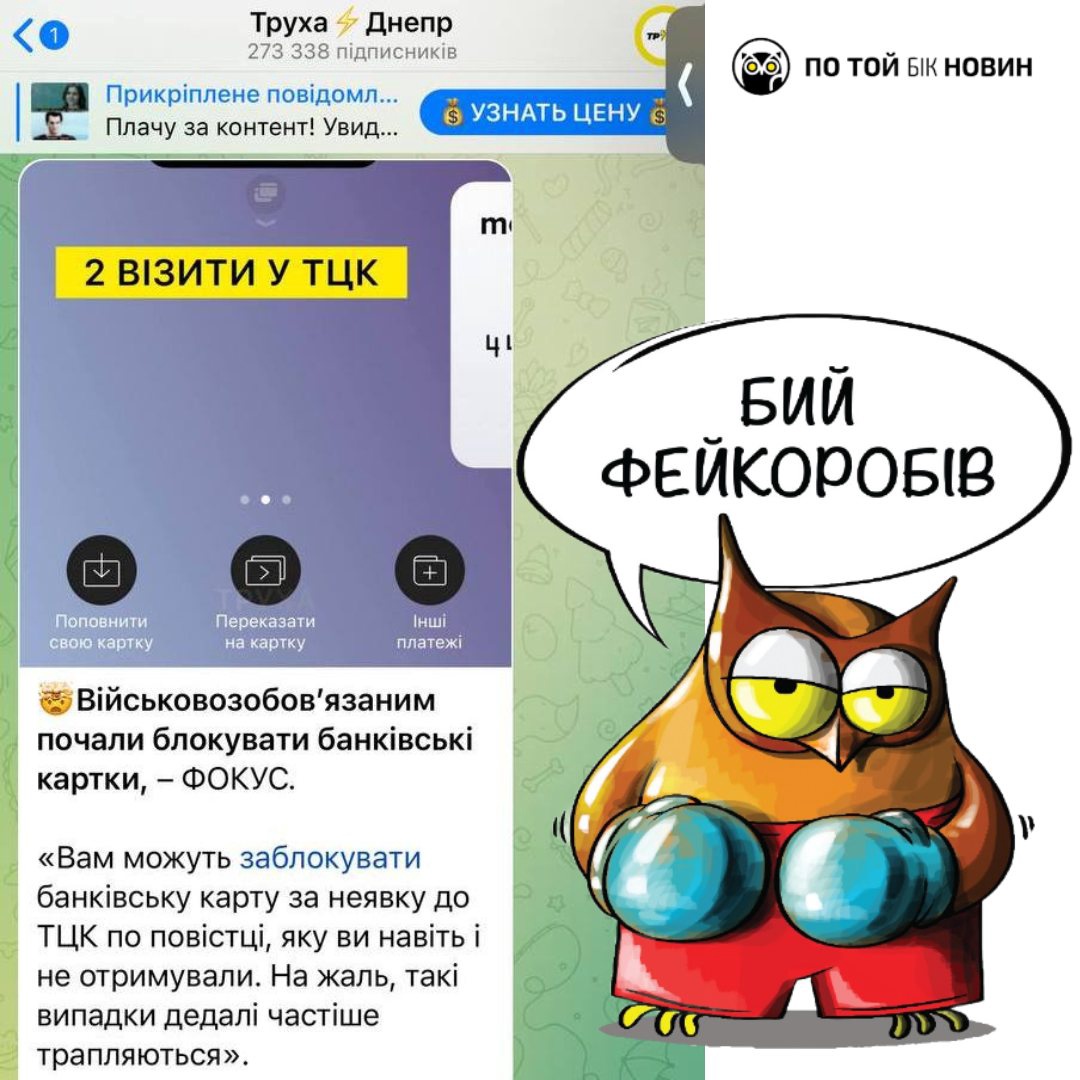 For example, one of the lawyers believes that if a person has been properly served with a summons but fails to appear at the designated time at the enlistment center, a penalty order will be issued. Subsequently, this resolution is forwarded to the Bailiff's Office, which initiates proceedings and freezes the person's accounts.
The Command of the Land Forces of the Armed Forces of Ukraine has refuted the information circulating in the media regarding the alleged blocking of bank cards by enlistment center managers or their representatives. 
The military authorities emphasized that such actions can only be carried out by courts and representatives of the Bailiff's Office.
Furthermore, the military views the information concerning the blocking of bank cards by enlistment center representatives as a disinformation tactic, an element of a special information and psychological operation (PSYOPS) conducted under martial law