Fake news on the internet: Naftogaz launches refunds for gas transmission and distribution
The Facebook page "News Centre" is disseminating misinformation, falsely claiming that individuals must apply by the end of November to receive funds from Naftogaz for gas transmission and distribution. We'll also discuss other false narratives promoted by this page among its followers.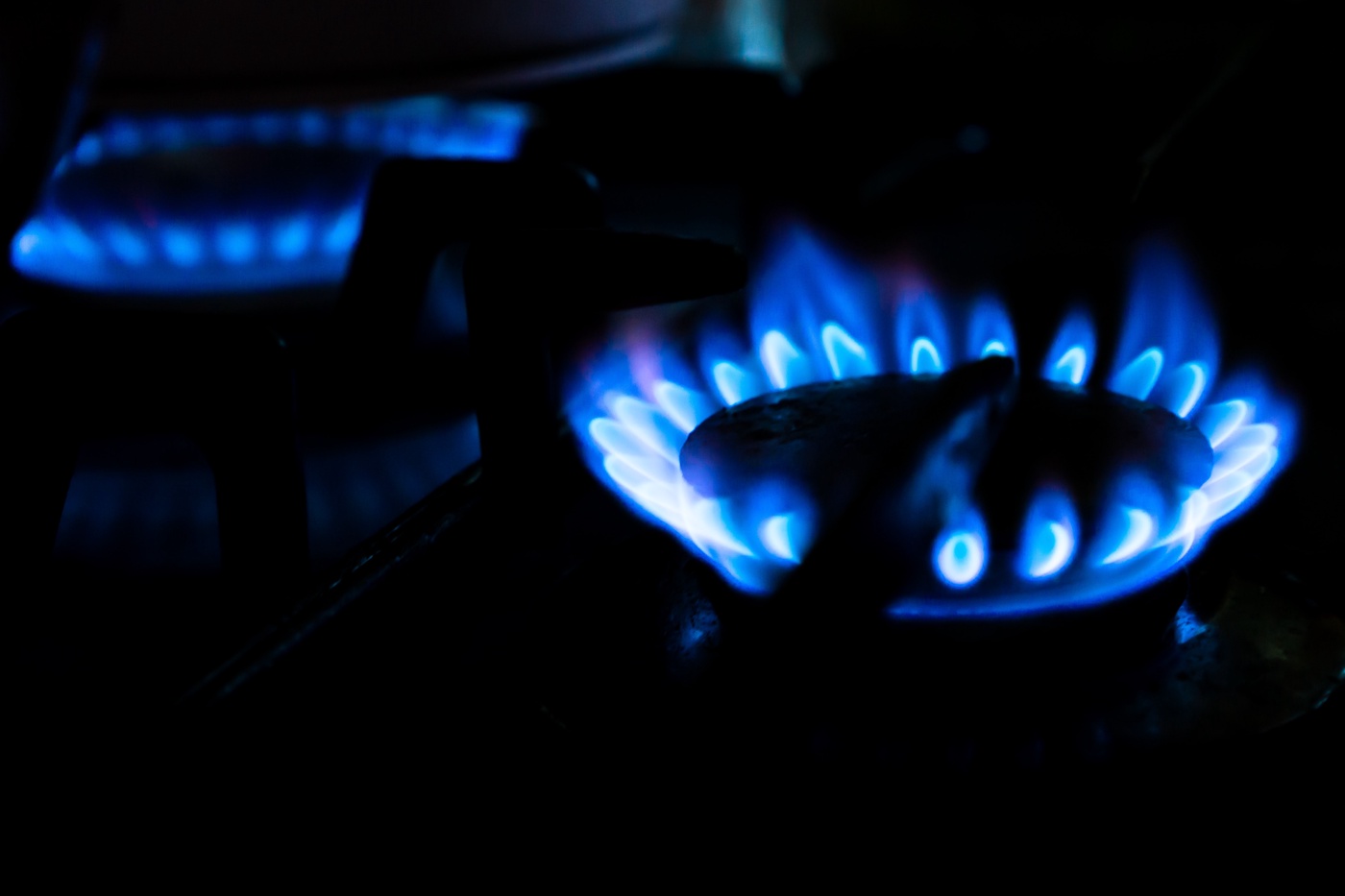 Attention: we've uncovered a disinformation centre! Please read the text to the end - this post refutes not just one fake but dozens! We kindly request reposts and likes.

 A Facebook hoax is circulating, asserting that Naftogaz will begin refunding gas transmission and distribution fees starting October 22. Supposedly, this decision was made by the Verkhovna Rada of Ukraine. To claim the money, they urge you to submit an application by the end of November, creating a sense of urgency to prevent you from understanding everything.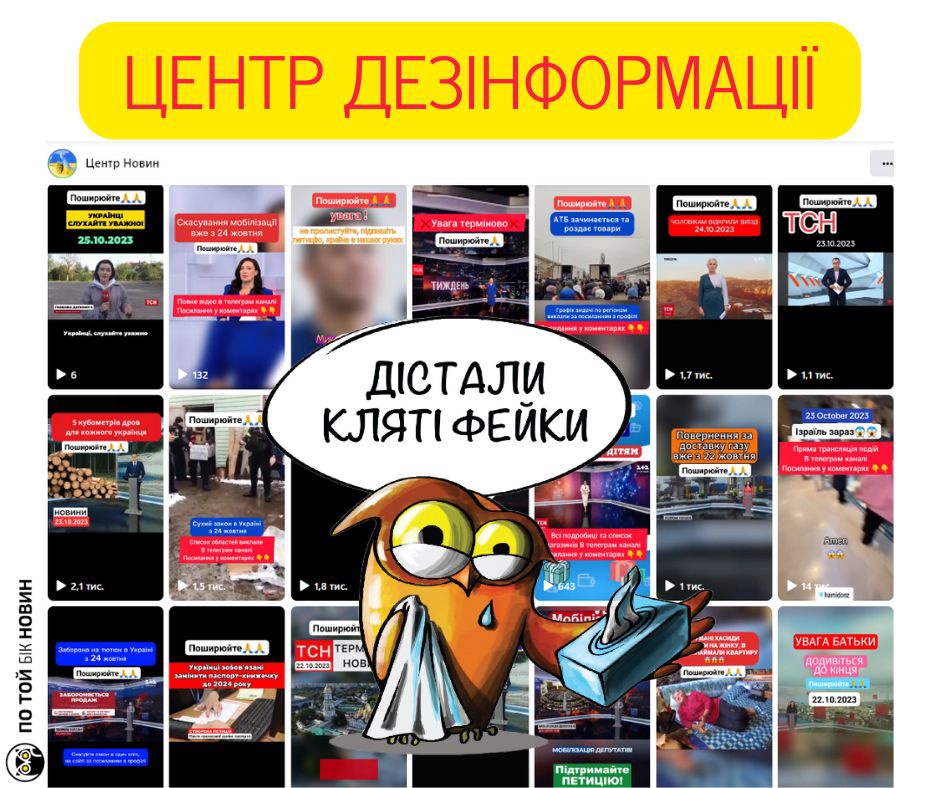 The fake was designed to resemble a news report from the Unified Telemarathon. To achieve this, the scammers selectively edited the presenter's words, inserting their own false captions.
 The entire refund campaign is a lie aimed at boosting Telegram channels and gathering personal data. 

 Naftogaz promptly refuted the fake:
 "We urge you to be careful and cautious: in no case should you share your data with third parties. Trust only official sources!" the company warned.
Naftogaz clarified that, at present, documents for overpayment refunds are exclusively accepted at Customer Service Centres. 
While Naftogaz is indeed working on an online mechanism for the submission of documents related to recalculation and refund of gas transmission and distribution, it's still in the planning stages.
"We would like to emphasize once again that we do not collect any personal information of our customers via the Internet," the company reiterated.

 Disinformation Centre

The origin of the false news can be traced back to the "News Centre" page, with 1,600 readers, which posted the fake news on October 23. The limited subscriber count for this fraudulent resource can be explained by the date of its creation - October 18. 
This suggests a specific purpose - namely, the collection of personal data and the promotion of Telegram channels, as detailed below.
If you click on the link prompting you to apply, you'll be directed to the "Information Assistant" telegrambot, requesting confirmation of your age as 18. Subsequently, you won't be able to apply for a refund, and you'll be re-directed to apply to join the "Ukraine Online: Politics, News" Telegram channel, boasting over 1,240,000 subscribers. 
If you repeat the procedure later, you'll be re-directed to an offer to subscribe to yet another Telegram channel, "Times of Ukraine," self-proclaimed as a "trusted political and independent media outlet". It currently has over 845,000 subscribers. These Telegram channels can be endlessly shuffled around and altered.
The entire deceptive campaign primarily aims to unjustly promote Telegram channels and illicitly obtain your personal data.
Since its creation on October 18, the "News Centre" page has posted 42 videos, all presenting the same fake news releases from various Telegram channels. The information within these releases is deceitful and manipulative.
 Among the recent false narratives promoted by this page:

 Cancellation of mobilization from October 24 ("reasons in the profile description" - link to the Telegram channel);

 Zelenskyy signed a law on financial assistance for individuals who haven't traveled abroad since the full-scale invasion began (requesting the usual application, but essentially subscribing to the Telegram channel);

 The ATB network is closing its doors and will distribute goods to all citizens of Ukraine ("the schedule for regions and districts is posted on the website" - misleadingly directing to a Telegram channel). In reality, no such schedule exists.

 A petition calling for the mobilization of Verkhovna Rada members - you guessed it! -actually re-directs you to a Telegram channel;
 Men are allowed to travel abroad starting October 24, 2023, contingent on a supposed monetary contribution (with details allegedly available in the profile header link, which, naturally, leads to a Telegram channel);
 Five cubic metres of firewood are promised to every Ukrainian, urging you to apply on the official website, which, in reality, directs to a Telegram channel;
 A dry law is announced in some Ukrainian regions from October 24 (region list available (sic) on the Telegram channel);
 The Verkhovna Rada passed a law offering a wide subsidy program for individuals earning less than 15,000 hryvnias per month, with instructions to access it on the official website through the Telegram channel. This is false;
 The ATB chain of stores has initiated the "Gifts for Children" program, distributing gifts to 2 million children. The application for the supposed gift is, of course, on the Telegram channel. This is a lie. 

 The Verkhovna Rada plans to enforce a smoking ban from October 24, accompanied by a 50,000 hryvnia fine for violations. The misinformation claims Ukrainians can cancel the law adoption with one click on the website (leading to the Telegram channel). This is also a lie.
 These narratives represent only a fraction of the disinformation disseminated on the recently created "News Centre" page. Combating it is akin to beating a dead horse. Tomorrow, a new page may emerge with the same disinformation to entice people to dubious Telegram channels.
The only reliable countermeasure is to consume news from trustworthy sources - established media outlets with transparent funding and editorial policies, where anonymity is absent, and each news story has an identifiable author available for contact and commentary if needed. 
While not perfect, these outlets at least minimize the risks of deception, manipulation, personal data exploitation, or exposure to hostile narratives masked as patriotic content. We ask you to maintain a critical perspective and approach information with a cool head