A Tribute to Vasyl Stus
Today, on September 4, 2023, as we commemorate the anniversary of the passing of the renowned Ukrainian Vasyl Stus, we would like to reflect on his life, which is characterized by an unwavering pursuit of truth.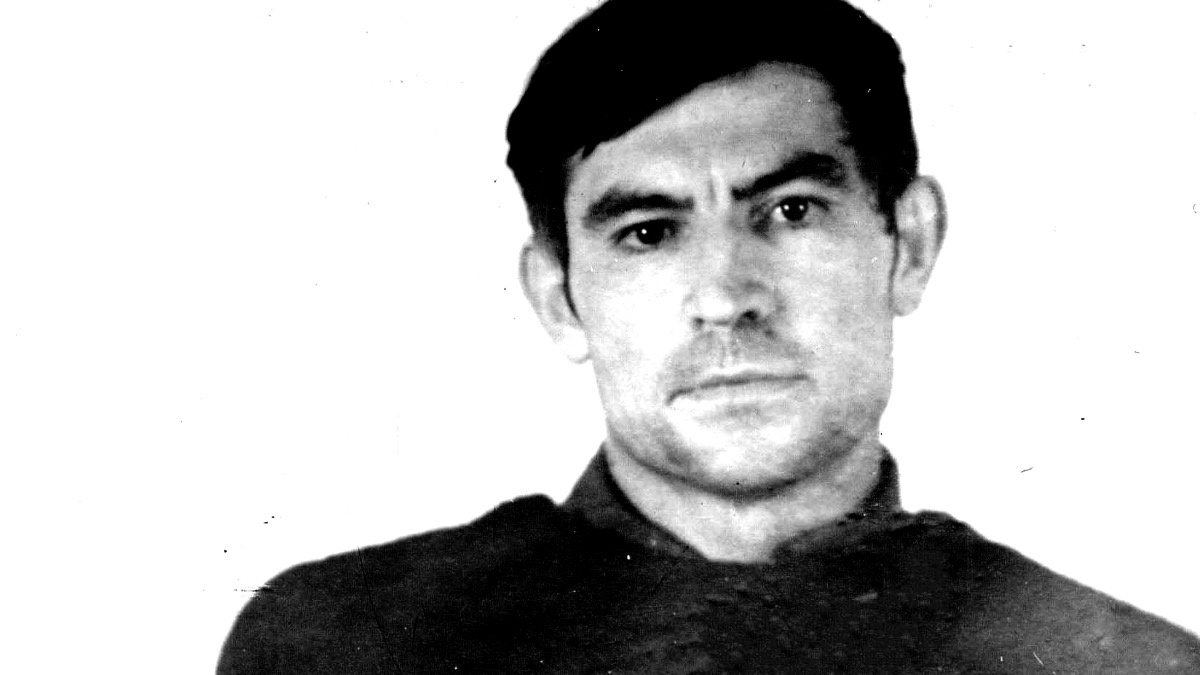 Had it not been for the damn russian government, Vasyl Stus might be among us today. However, the soviet union relentlessly persecuted people with differing ideologies, especially those who aspired to achieve independence and overthrow the imperial regime. He didn't live to witness the declaration of independence, as he passed away six years prior to the event. On the night of September 3 to September 4, 1985, Ukrainian writer and human rights advocate Vasyl Stus died while confined at Camp VS-389/36-1 in Kuchino, Perm Region, russia.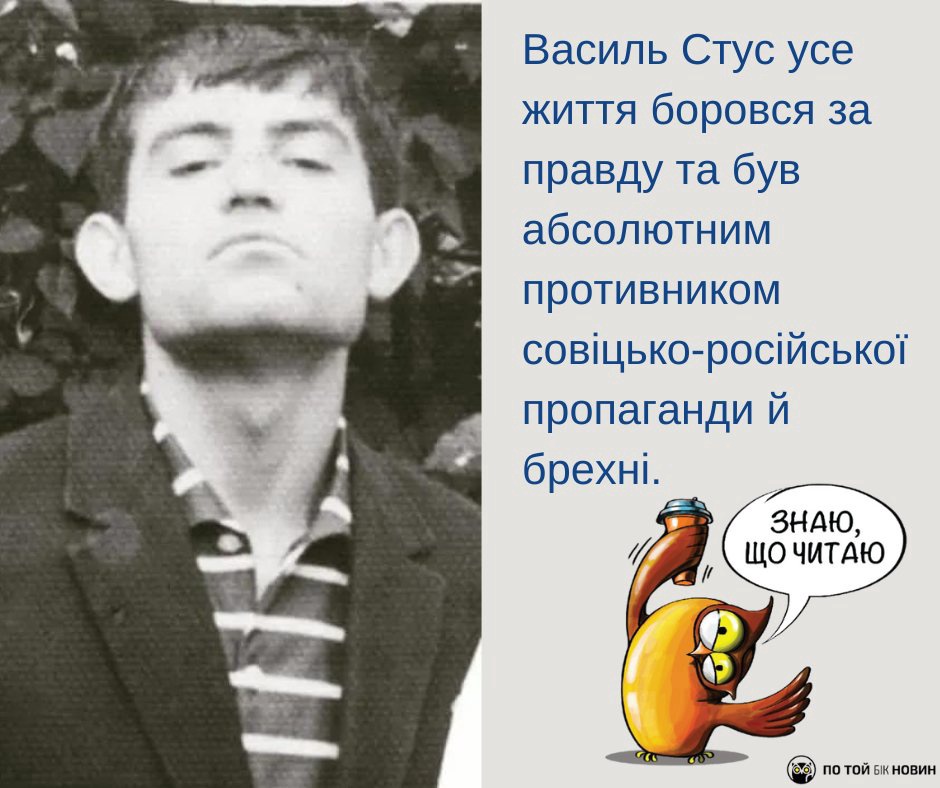 He was incarcerated following a soviet court ruling due to his strong pro-Ukrainian convictions, which he refused to renounce. The poet's death is officially attributed to "a failing heart", a narrative we view with considerable skepticism. 
On this anniversary marking the passing of the prominent Ukrainian, let us remember his struggle for truth and his staunch opposition to soviet-russian lies and propaganda throughout his lifetime. 
This topic resonates with today's realities, as we fight not soviet propaganda, but russian propaganda, a manifestation of false narratives rooted in soviet history.
A pivotal moment in Stus's life occurred precisely twenty years before his death, on September 4, 1965. It was the day when the film - Shadows of Forgotten Ancestors – premiered at the Ukraina cinema in Kyiv. The audience comprised influential cultural and public figures of that period, including Serhiy Parajanov, Viacheslav Chornovil, etc. Suddenly, writer Ivan Dziuba addressed the assembly with these words: "Arrests of intellectuals - writers, poets, artists - are presently underway in Ukraine."
Following this, Vasyl Stus exclaimed, "Stand up if you're against tyranny!" and he himself was the first to stand up. The security service appeared in the hall. Men dressed in civilian clothes encircled the cinema, and a wave of arrests began. Those who managed to avoid arrest, as stated by actress Larysa Kadochnikova, found themselves plunged into an enduring atmosphere of fear.
This marked the onset of a two-decade period characterized by severe censorship and arrests, ultimately culminating in Stus's death. From September 4, 1965, until his passing, Vasyl dedicated himself to compiling collections and writing numerous poems, which he was unable to publish due to the constraints imposed by the soviet authorities. He was arrested twice for alleged "anti-soviet activities," though the poet never admitted his guilt. In spite of constant confiscations of his works, he continued to write.
Throughout his entire life, he remained dedicated to preserving and advocating the Ukrainian identity, our language, culture, and literature.
Here are some key episodes from the poet's life that underscore his commitment to justice and his resistance against the soviet apparatus, especially in the information field:
1. Following the death of artist and human rights advocate Alla Horska, Stus displayed remarkable courage by being the first to publicly label it a political assassination. Vasyl carried Alla Horska's portrait to her grave. He stood in silence, scarcely paying heed to the speakers, and when he had the opportunity to speak, he said the following words: 
"Today – it's you. Tomorrow – it's me, 
and the Lord will let us into hell, 
to a place where torment never ceases, 
as the trembling earth claims her death. 
Just a handful of us, a tiny group 
for prayer and hope, 
as we confront our fated death, 
for the doomed finish comes late."
2. In January 1972, Vasyl Stus and his friends took part in a Vertep – a traditional Ukrainian Christmas caroling event, walking and singing through Lviv. This act served as a protest against the suppression of Ukrainian national traditions. Upon Vasyl Stus's return to Kyiv, he, along with fellow carolers, was promptly arrested. During a search, more than 500 of Stus's original poems, dozens of articles, and translations of poetry were confiscated.

3. In 1978, Vasyl Stus renounced his soviet citizenship, declaring, "To be a soviet citizen means to be a slave." 
Out of his 47 years of life, Vasyl Stus spent thirteen in pre-trial detention centers, solitary confinement, punitive cells, and hard labour camps.
Vasyl Stus's significance has grown notably in our society in recent years, largely owing to the 2019 publication of the book - The Case of Vasyl Stus - by historian Vakhtang Kipiani. This book revealed many previously concealed details about the poet's trial and delved into the involvement of the infamous state traitor Viktor Medvedchuk, who served as Stus's lawyer. 
Kipiani shared his thoughts on the work, stating, "I was interested in verifying the popular myths about Stus, his conduct, the actions of his associates, and Medvedchuk, the lawyer, by examining KGB records to see how they were documented in black and white, transcribed by a KGB typist." Subsequently, Medvedchuk sued the author after the book's release, ironically catapulting The Case of Vasyl Stus to even greater popularity. 
Stus wrote numerous powerful quotes that continue to resonate with many Ukrainians today. We'd like to leave you with his words, worth repeating as a guide to life: 
"Imagine that you are the God who molds people. You are God. So, as God over Yourself, knead the clay in your hands until you sense hard flint beneath your calluses. Now is the perfect moment for You to do this – stand and create Yourself!"