Fake: Homeless Americans recruited for war in Ukraine
False information is circulating on social media, claiming that American homeless individuals are being enticed to join the war in Ukraine, while being offered a monthly salary and health insurance as bait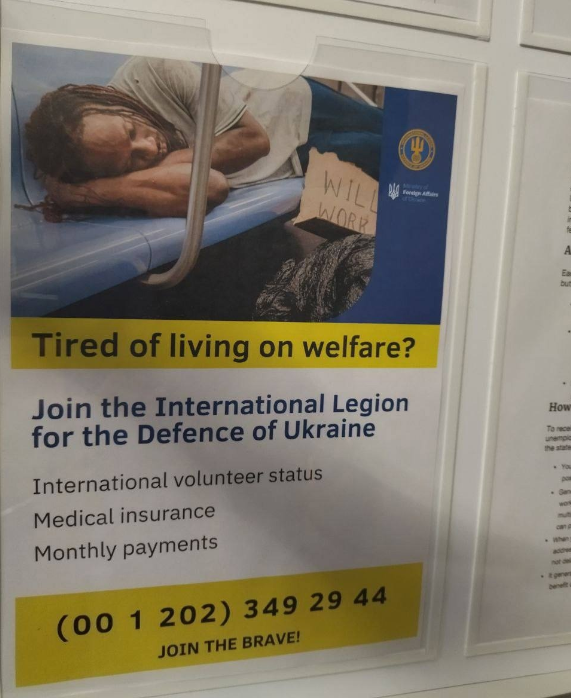 "The American government is attempting to recruit homeless people to join the Ukrainian Army. Flyers calling for homeless individuals to join the International Legion for the Defence of Ukraine, have appeared in U.S. cities," write Russian propagandists (translated by Behind the News).
The fake flyers have gained large traction in English-language social media, as they are written in English.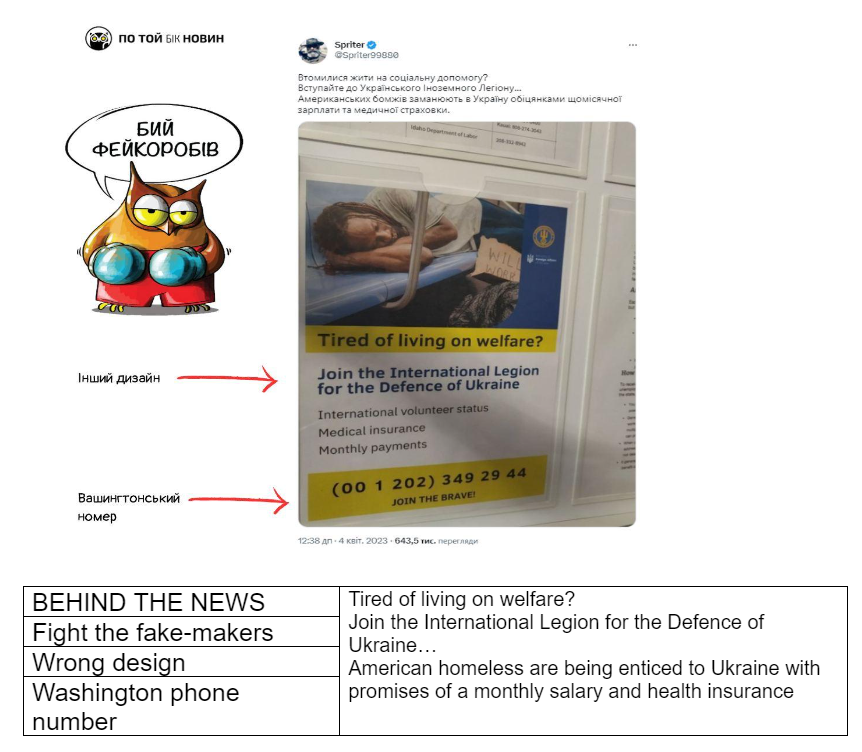 This fake news can be identified by several signs. 
Firstly, when comparing the poster with an authentic New York subway advertisement, we see that it doesn't follow the established design rules: there are differences in color scheme and location. 
Secondly, while the phone number provided does exist and is recommended for calling the Foreign Legion of Ukraine, it is only applicable for residents of Washington, DC, and there is a separate number for New York.  
Thirdly, enrollment in the International Legion of Ukraine requires combat experience and the presentation of a package of documents, which is, of course, far from feasible for homeless individuals. 
The Center for Countering Disinformation has also denied this information. According to experts, such materials are spread with the aim of discrediting the Ukrainian Army and the government of Ukraine. Gwaramedia analysts reached out to the International Legion of Ukraine directly, and were informed that "this is fake news, and as of today, neither the Ministry of Foreign Affairs nor the Ministry of Defence is aware of such an announcement being made.'"