Russian disinformation about the evacuation of the Serbian Embassy
Russia launched a fake news story about the closure of the Serbian Embassy in Kyiv. Several Ukrainian media outlets shared the story as real news. A number of Ukrainian publications reported that the Serbian Embassy in Ukraine had allegedly been temporarily closed. "The staff will work from Belgrade. The reason - to keep the personnel safe". This news appeared in the media and has yet to be refuted on the following websites: lb.ua, Focus, Slovo i Dilo, and many others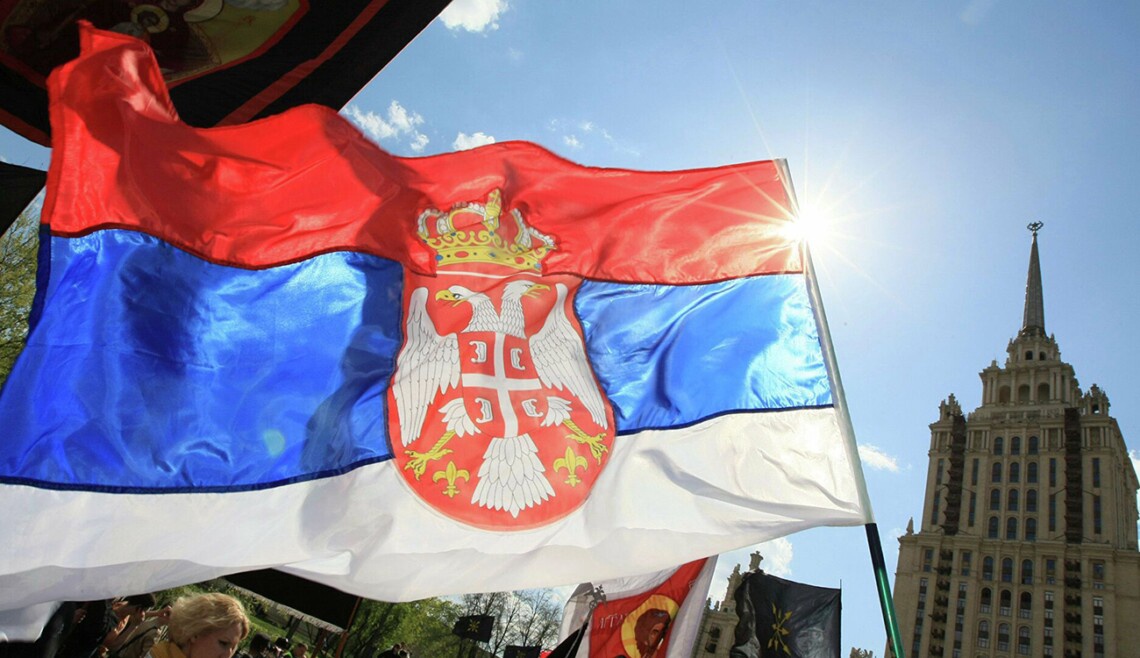 Reports that "Chinese authorities have called on their citizens to leave Ukraine as soon as possible or to take more precautions given the serious security situation" have triggered a wave of panic among many Ukrainians. "Do the countries friendly to Russia know something that we don't?!"
This is an example of russian disinformation. In fact, the Serbian Embassy left Ukraine in early March and hasn't returned since. The diplomatic staff works from Belgrade. This was confirmed by Foreign Ministry spokesman Oleh Nikolenko.
"We're all familiar with the moral argument: don't blindly trust 'news' in russian media. First, check with official sources," he told Ukrainian journalists.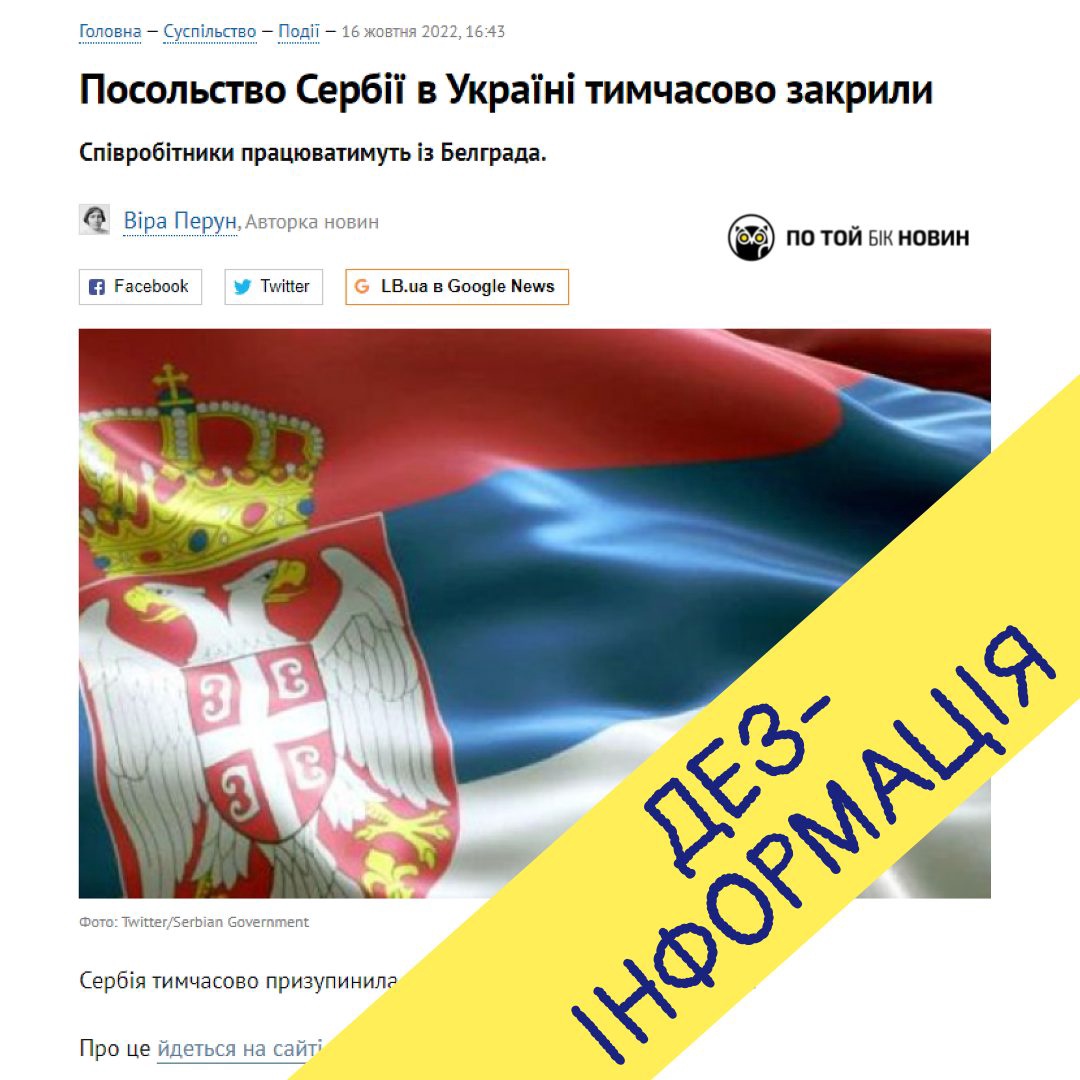 He also responded to concerns voiced about the presence or absence of other embassies, namely Egypt, China, Kazakhstan, Uzbekistan, etc.: they all continue operating in Ukraine.
It remains to be seen which media outlet was the first to introduce this piece of fake news into Ukrainian information space. But, it's clear why all the others fell for this story: there was a link to the official website of the Serbian Embassy in Ukraine.
If you click on the link, you'll see a warning that "the Embassy of the Republic of Serbia in Ukraine is temporarily closed to ensure the safety of the staff, who will continue to work from Belgrade until the conditions for return to Ukraine are met." However, this message has been on the site since March… just as the representative of the Ukrainian ministry said.
As for the statement that "the Chinese authorities have called on their citizens to leave the country as soon as possible," not all the available information is clear either. We'll check it out later, but as of now, we can say the following: 
The Ukrainian media that reported this "news" refer to the Chinese edition of the Global Times. This is a tabloid paper that operates under the auspices of the Communist Party of China's leading newspaper. You can read more about what kind of garbage they spread in the analysis by The Economist.
Some publications add that the American analytical group Open Source Intelligence Monitor also tweeted some screenshots of the message on the Chinese Foreign Ministry's website. But, just a few hours ago, the same analysts disseminated fake information about the evacuation of the Serbian Embassy